greenbymyDonor® is a web-based product, entirely indipendent from browsers; it doesn't require any installation and works in cloud.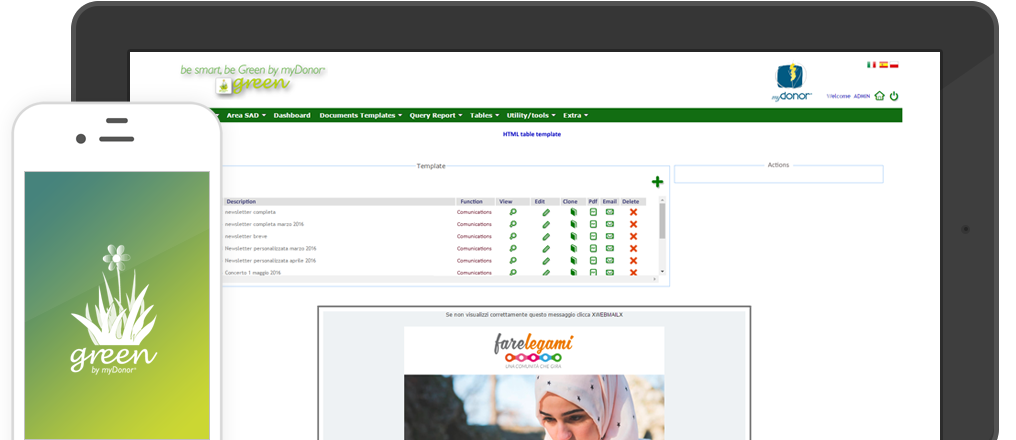 Records management
Graphic User Interface dedicated for every single record.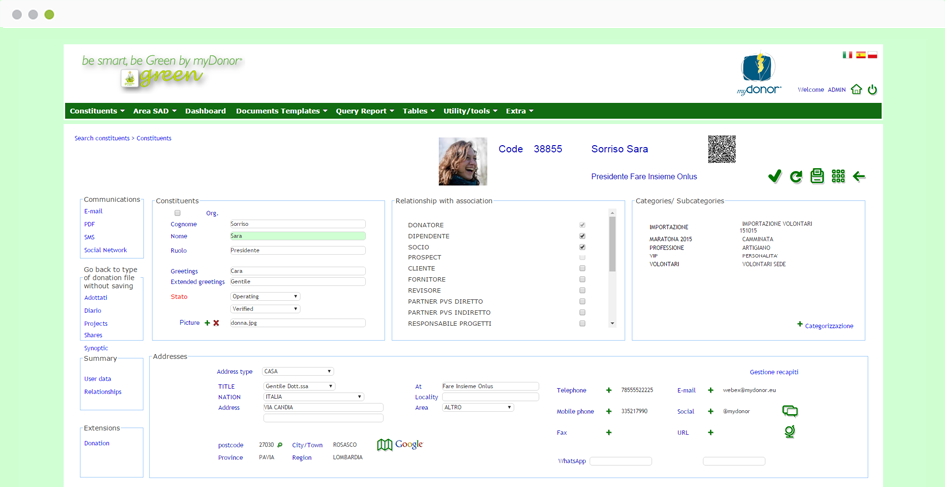 Statistics
Detailed statistics display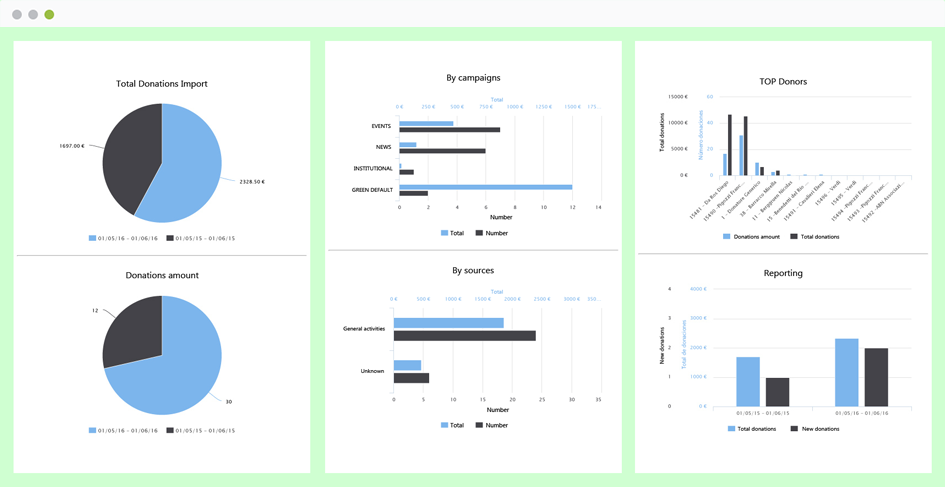 Thanksgiving
Customizable thanksgiving system.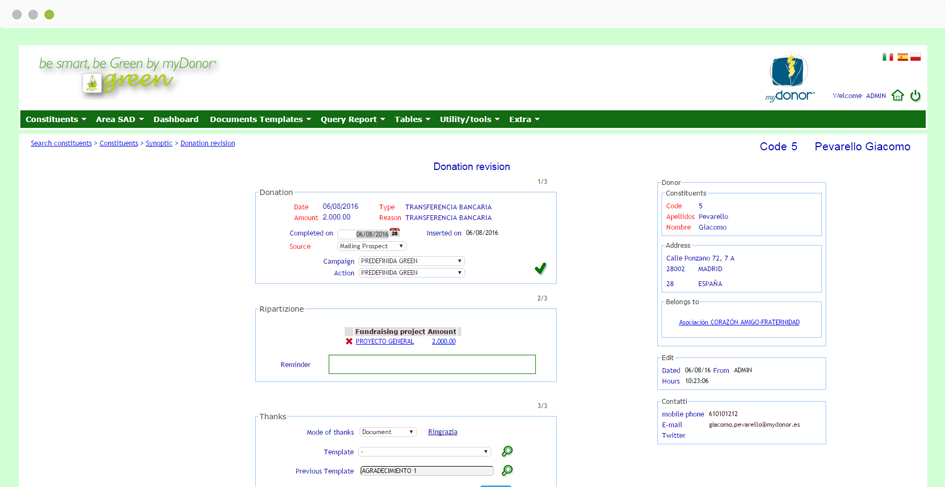 It takes a little to have a lot
Step 1
Contact us, we'll show you the main functions of our product via web conference sessions which will last around 45 minutes.
By the end you'll have enough informations to consider either satisfie your company's needs or not.
Step 2
You will now receive, for 10 days, an active and dedicated trial space, with a one hour training course.
Everything is entirely for free and with no obligation neither for you or your company.
Step 3
By the end of the 10th day you will have to choose either to buy our product or not; in case you're willing to, we'll offer you an additional one hour training course in which you can import your data and be immediately productive.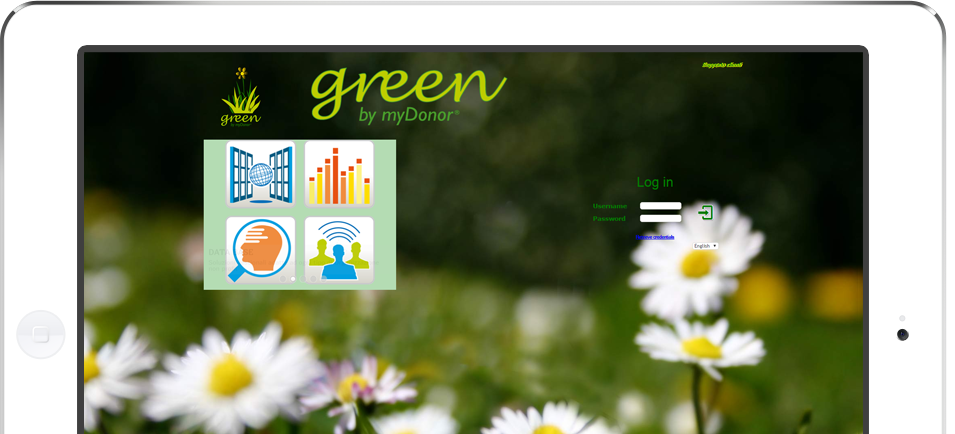 Full web interface
Web optimized thanks to its cloud mode.
Unlimited records
There is no records limit.
Newsletter from inside
It allows to send newsletter from inside.
SMS
SMS with shortlink management.
Landing page
Creation of ad hoc landing pages.
Print management module
Advanced management of printing module.